Retro Tallboy & Dresser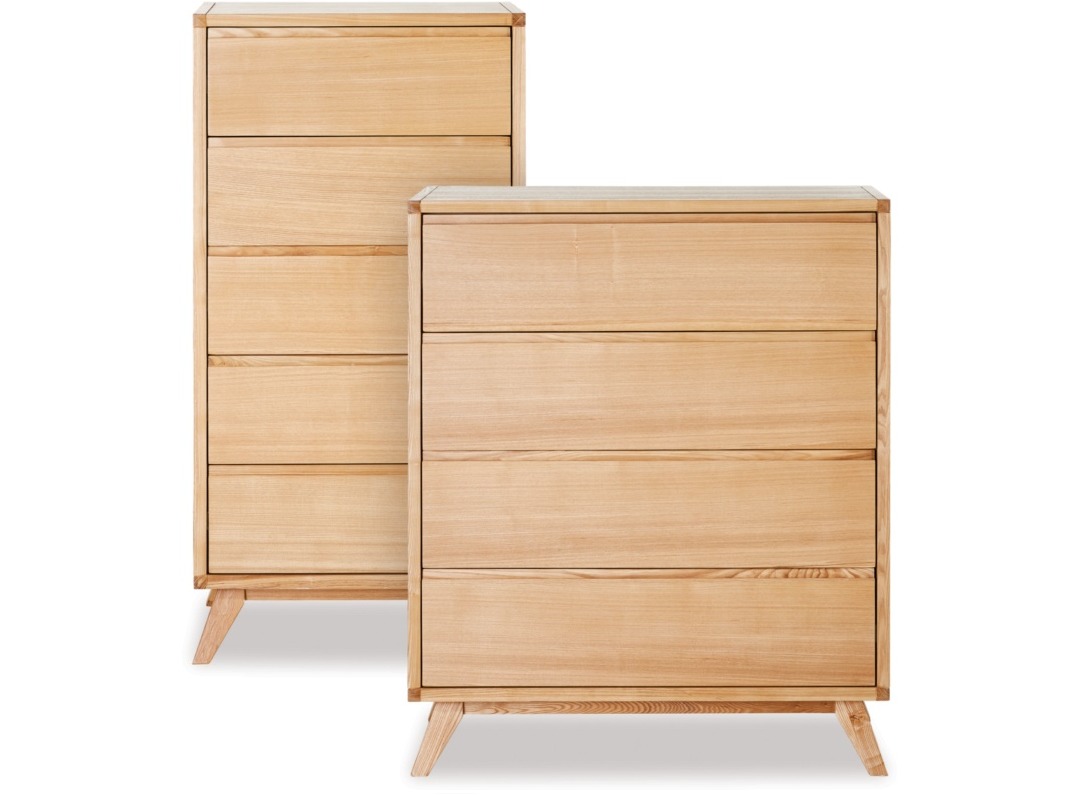 Click on images to view enlargements.
---
---
Features
Solid and veneer ash
Natural stain finish
Tallboy with 5 x drawers
Dresser with 4 x drawers
Warranty
3-year warranty on all indoor products. This warranty does not cover general wear and tear.
Functionality and simple, clean lines is what has defined Danish design over the decades. These elements are represented in spades in the Retro bedroom collection. Made from a combination of solid and veneer ash with a natural stain finish. The Retro bedroom suite offers great value and style.
DIMENSIONS
(cm)
Tallboy: 65w x 48d x 128h / Dresser: 96w x 48d x 115h
---
RRP $3,348
Priced complete, as pictured.

MAKE AN ENQUIRY
*All designs are protected by international copyright laws.